Tegan and sara quin relationship
Sara Quin of Tegan and Sara Talks Astrology, Addiction and The Con - FASHION Magazine
Tegan and Sara Quin Pick Their 10 Favorite Tegan and Sara Songs Even when I wrote it, I remember calling Sara and her girlfriend in the. Tegan and Sara's relationship might be tumultuous but their music Tegan Rain Quin was walking with her girlfriend through downtown LA. Tegan and Sara; Sara Quinn; Q&A. Tegan and Sara's Sara Quin (left) reveals how sibling tensions and her complex feelings on marriage.
We lived in different cities and had different circles. I felt like we were part of a new alternative indie rock scene. The pop punk scene reached out. It was a key point where I started to make friends with people in bands I liked. They loved our record. That was when we cashed in. I was like, "This rules! It felt worse to me. It felt hopeless, like we would never be taken seriously by the people who I take seriously. We'd never be written about by the people I desperately wanted to be understood by.
I still feel that way.
I feel a thousand per cent better but it lingers. I see my peers getting the accolades I still long for. The Con was so difficult for me because of that. We got more popular but we didn't get the respect. You mentioned proving people wrong. You demo'd the hell out of the songs before you worked with Chris Walla. You were calling the shots. Then you documented it so there was evidence.
Tegan and Sara: Tegan's girlfriend, Halloween, Songwriting (CC Español)
I don't know that we ever used the word "proof" but The Con was our final step in proving that we were worthy of the accolades, the nominations, getting signed as teenagers. We'd put thousands of hours into travelling around the world. It was our way of saying, "We've co-produced our records, we're gonna do it our way and record all of our ideas.
He said that we should do it exactly the way we were doing it. Every single one of our collaborators gave us full credit and said, "This was their idea. Was the connection with Walla a kindred one because Death Cab For Cutie had also experienced being ripped by the critic world despite huge fanbases? To me, Chris was also one of those gatekeepers. When I opened up and shared my feelings about how we saw our industry and Chris was like, "Duh! That's how everyone feels. No one likes their press, no one thinks anyone gets it," it was news to me.
I remember thinking, "It's different 'cause you're a guy. The original Pitchfork review of The Con had this line in it about Chris. The publicist complained and Pitchfork took that out. The rest of the review was garbage That review is terrible. It describes you as 'tampon rock'. And you know what? She became a big fan. I've talked to her again.
Eight things to know about Tegan and Sara - Chatelaine
I used that as an example to Chris of the power he had. I will have to live with that forever. I didn't feel like we had anyone. But we were defiant. At that stage we were anti-establishment. I was sick and tired of reading that we were manufactured.
We were so DIY. We were business owners running everything. We were the bosses from the beginning. So we had to record everything and literally show people that we were doing it. The record did well, the fans liked it, we were playing huge rooms, we started a whole haircut fad, there was a culture around us. And we didn't know any of [that] was going on. Because there was no social media.
All I saw was that there were a hundred kids standing by the bus. Emy [Storey, Artistic Director and Sara's ex] has all these film rolls of Tegan and I standing by the bus with the fans. Back then it was like, "Get a load of this! I remember going to Europe to do festivals at the end of that cycle. I remember coming home and going, "Wow, people are really nice. But we were just touring and didn't have access to that information.
We still felt alienated. We were worried people wouldn't get the record and the press reflected that. But from the first shows I knew there was something special. I relied more on the connection to the fans than any other detail. I'd just look into their faces. There was something about it that people feel torn up about, which was good because I was so torn up.
My knees would shake onstage. It was my first experience of people having a visceral reaction. Do you think the confidence that came from making your most off-kilter music had an irreversible effect on your songwriting and performing going forward? It became part of our narrative to be sincere and make music that connects.
We were in charge and the audience had to trust us. It cemented that this is what the band was gonna be. No matter how big it was.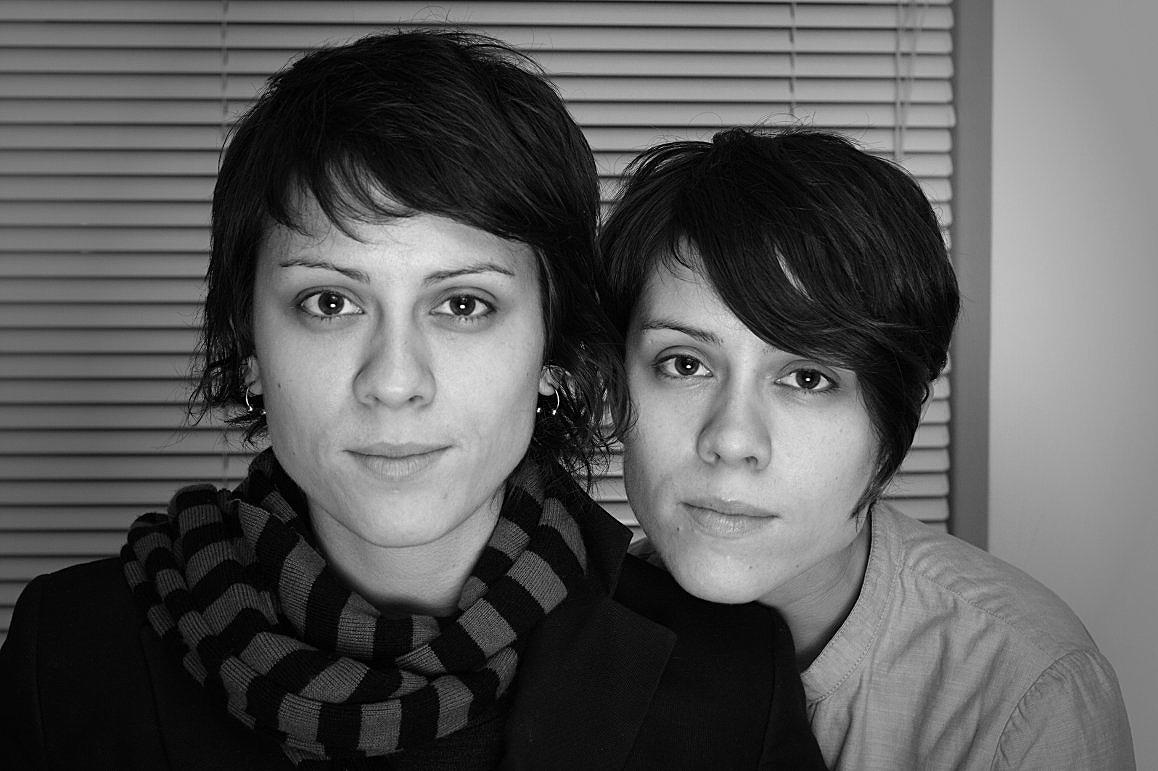 Even at the heights of [ album] Heartthrob we were still that band. Did The Con also close the chapter on a certain kind of sound? From that moment on you moved into more electronics. The Con opened a door, then you took the confidence and experimented That's how I saw it. The more technology we had in our hands the more experimental we'd get.
The Con was experimental because I wasn't just recording myself playing guitar and singing. I used GarageBand and ProTools.
On Sainthood I programmed drums. By Heartthrob I said, "I hate guitars. I guess we did close a chapter. I just don't think people realized it was the fifth chapter.
I started to feel resentful of guitar culture. It felt sexist to me. If you were a woman playing guitar you had to be otherworldly, the most amazing guitar player that anyone had ever seen. Every guy is allowed to be average. All the press commented that we're average guitar players. So I thought, "Excuse me for playing the wooden penis.
I'm going to get rid of it. I'll never be those people. I wanted more control. After The Con I didn't wanna put myself in that position. I didn't wanna get better. I work hard at what I do. Being good is underrated. After breaking all of the rules and not knowing what we were doing, we now know exactly what we're doing.
I can't think of anything more boring than people who are pitch perfect and play their instruments perfectly. Those musicians must play to four people every night. The Con is imperfect in every single way. There's something undeniably easy to relate to there. A year ago, we were talking in an interview about a time in your career during The Con when touring was difficult and you were at each other's throats. You said this past 18 months contained the most enjoyment you've ever had playing live.
Have these rehearsals allowed you to right those previous wrongs? During the first year we toured I was nauseous and sick onstage every night playing those songs.
Tegan's songs almost made her cry because she connected [to the audience]. That was too real. Whereas I was crying on the inside. I was like, "Nope.
Don't wanna deal with your grief.
Tegan and Sara
Don't wanna hear your story. It's nice to play them now and not feel depressed. I'm not playing one guitar this whole tour.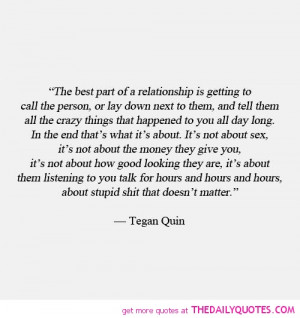 I'm doing it the way I want. We have a paid guitar player who's playing all my parts. I watched him yesterday massaging his hand and I was standing there playing piano, you know? The act of touring it again gives you an opportunity to rewrite your own history The Con rewrote its history because of the kids who held onto it and the bands who it inspired. I never doubted that it was an important part of our archive. But I want a different history for the record.
I think it deserves it. The covers album features an array of artists. What was the process of getting them on board?
Sara and I texted each other and curated it. Then it was like, "Now who? We didn't just pick an artist.
But Make It Fashion
Tegan and Sara consciously changed up their sound in a way that both required and encouraged the critical reappraisal of pop music. We chatted with Sara about how they got there—but first we talked about caffeine. In our family, drinking Coca-Cola was like drinking water. It was not uncommon to run into someone from the family at the refrigerator in the middle of the night drinking directly from a two-litre Coke bottle.
Please, can you find something else to drink? Just coffee and alcohol. Most people are upset by the amount of caffeine I ingest. Then, when I started drinking coffee, it was like my whole body changed or something. I started getting up super-early, I wanted to go to bed early and then I became more of an active worker during the day. I like to work on music and write songs during daylight hours so I totally ride the caffeine wave in the morning now. At the time, it felt like I was making an adjustment for the better.
I know some people really hate astrological stuff.
I find it all a bit ridiculous, but, unfortunately, as a Virgo, I do feel like what is said about Virgos is really true: When I did drugs, I did drugs. When I drank, I drank. I was never really all over the place. I realize that there are these preconceived ideas about what it means to work in the arts.
I always sort of envied my friends who were creative types who gave in to their darkest impulses: But it goes against the grain. My life more closely resembles my friends who are teachers than my friends who are musicians. I have to schedule it all. When we first started Tegan and Sara, we had to push back so hard against the natural instinct to label us or label our audiences or sort of put us in a box and make us unattractive to anyone but queer people.
But there were lots of years when we really pushed back against this idea that our sexuality was relevant and that our music had some kind of categorization because of our sexuality. What I started to realize, while [we were] becoming a more popular mainstream band and seeing our audiences diversify, is that I really want to honour that element.
Look at all our cool queer fans. It made us even more marginalized in a lot of ways.